Blog Home
Thrifting in Chelmsford, MA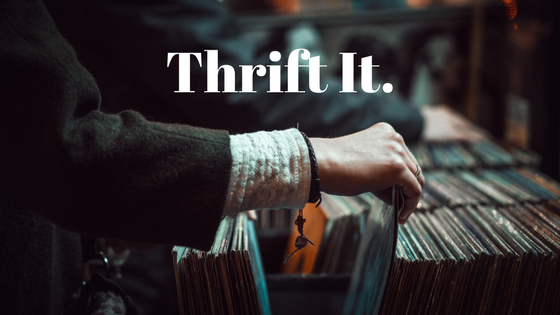 Head to your favorite thrift store in Chelmsford, MA using our easy thrifting tips to find the perfect coat or coffee table. The Kensington at Chelmsford Blog is featuring our favorite thrifting tips to help you sort through the racks for something new (to you, at least). Thrift stores have the reputation of selling items that are out-of-date, old fashioned, and out-of-style, but that's not true! Thrift stores can be a great place to find something unique and stylish.
Tip #1: Learn how to limit yourself
From Apartment Therapy: "It's always funny going thrifting with friends who rarely thrift. You hear things like, 'Wow! This is so cheap, we should get it!' I gently ask them if they have room for the item, what they would do with it, if they really like it, and then I remind them to be selective in what they bring into their home. Anyone can go thrifting and fill their home with stuff, and believe me, it's a slippery slope. But after a few months of practice, it's pretty easy to develop a sort of trained eye. Be willing to admit when you've made a mistake. Don't keep something in your home just because you used to like it or once spent money on it. If you're not happy with it, then donate it. And who knows, maybe your thrifting luck with improve with your generosity!"
Tip #2: Learn how to alter items
If you find the perfect coffee table, but the finish isn't quite your taste, don't be afraid to refinish it! Also, remember not to reject items that need slight alteration. Cut the shoulder pads out of blazers and coats for a more streamlined look, and shorten that pair of jeans to fit. There should be a limit, however; don't buy anything that requires significant alterations unless you're willing to put in the time to fix the item.
Tip #3: Look everywhere
Look through every section (and we mean every section) of your local thrift store. You never know where you'll find that rare comic book, album, or bag. Sort through bins of clothing, look through all the books, and go through the store section.
Where's your favorite thrift store in Chelmsford, MA? Let us know in the comments. Thanks for reading our post!