Blog Home
Thanksgiving Related Books and Movies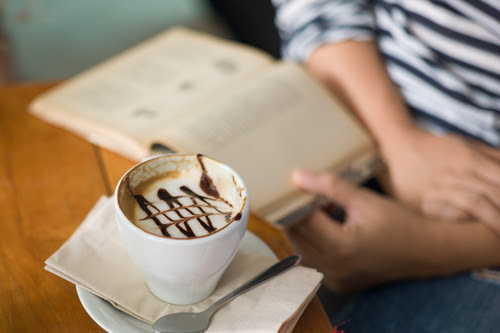 This month, the Kensington at Chelmsford Blog brings our apartment community books to read and movies to watch for Thanksgiving. Learn more about the history of this holiday and enjoy a light-hearted romp of a couple of fellows who just want to get home in time for turkey dinner! We've got it all in today's post. Whether you'll be here in Massachusetts or across the country, enjoy these seasonal favorites.
Movies
"When Peppermint Patty ('C'mon, you can do it, Chuck!') and her friends finagle Charlie Brown into serving a traditional Thanksgiving dinner, it's up to Woodstock and Snoopy to make the day a success. Thanks to daring dishes like buttered toast and popcorn, and a memorable struggle with an uncooperative folding chair, Snoopy lends his own brand of wordless charm to the day's events. As the gang gathers around a ping-pong table for their unique meal, the true meaning of Thanksgiving shines through."
"All that Neal Page wants to do is to get home for Thanksgiving. His flight has been cancelled due to bad weather, so he decides on other means of transport. As well as bad luck, Neal is blessed with the presence of Del Griffith, shower curtain ring salesman and all-around blabbermouth who is never short of advice, conversation, bad jokes, or company. And when he decides that he is going the same direction as Neal...." Well, let's just say that you're in for quite the adventure!
"Sandra Bullock plays a wealthy, no-nonsense Southern mom who takes in Michael Oher — a homeless football prodigy (Quinton Aaron) who eventually becomes a first-round NFL draft pick. The movie is a compelling account of actual events about Oher's debut in football, but it is also about what it means to be a part of a family."
Books
The Witch of Blackbird Pond by Elizabeth George Speare
"Orphaned Kit Tyler knows, as she gazes for the first time at the cold, bleak shores of Connecticut Colony, that her new home will never be like the shimmering Caribbean island she left behind. In her relatives' stern Puritan community, she feels like a tropical bird that has flown to the wrong part of the world, a bird that is now caged and lonely. The only place where Kit feels completely free is in the meadows, where she enjoys the company of the old Quaker woman known as the Witch of Blackbird Pond, and on occasion, her young sailor friend Nat. But when Kit's friendship with the 'witch' is discovered, Kit is faced with suspicion, fear, and anger. She herself is accused of witchcraft!"
Thanksgiving: The True Story by Penny Colman
"In her signature narrative nonfiction style, Penny Colman paints a fascinating picture of this cherished American holiday. She examines numerous Thanksgiving claims which were antecedents to the national holiday we celebrate today, raises the turkey question—does everyone eat turkey on Thanksgiving?—and shows Sarah Josepha Hale's instrumental role in establishing the holiday. Get ready to delve into the rich past of Thanksgiving in an enlightening history that uncovers the true story."
1607: A New Look at Jamestown by Karen E. Lange, Ira Block (Photographer)
"1607: A New Look at Jamestown is the last word on America's first colony. With expert appraisal of new archaeological evidence, this National Geographic title stands alone for timely authority and visual appeal.
"Karen Lange's gripping narrative incorporates analysis of the latest discoveries from the Jamestown site. The text has been researched with the help of National Geographic grantee Dr. William Kelso. The pages come alive with Ira Block's stunning photography, detailing newly discovered artifacts, and highlighting authentic Jamestown reenactments. Compelling new theories, a National Geographic period map, and stunning reenactment photography take us back to Jamestown in 1607, where the course of our country's history changed forever."
Happy Thanksgiving to everyone in our apartment community. What are your favorite holiday-themed movies and books? Let us know in the comments.