Blog Home
Summer Treats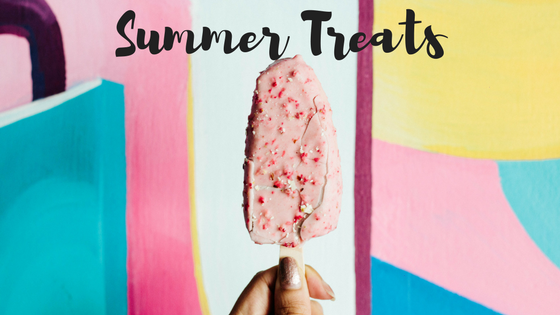 The Kensington at Chelmsford Blog is featuring our favorite summer treats and desserts. It's a perfect summer night; the sun is setting and the sky is lit up pink and gold. The lemonade you've been nursing through the evening is sweating through the glass. Why not celebrate the end of a long day with a delicious dessert? We have the recipes you need to finish off a perfect summer evening here in Chelmsford, MA with a sweet treat.
Oreo Cheesecake Brownie Trifle from Life, Love and Sugar
Make this Oreo cheesecake brownie trifle to celebrate in August. This recipe melts in your mouth and is all at once light, frothy, decadent, and delicious. The Oreo cheesecake filling is so good, we wouldn't be surprised if you took a spoon and finished it off before the brownies were done. Restrain yourself a little though, because nothing is as good as the finished product.
Strawberry Shortcake Bars from Lil' Luna
Bring a pan of strawberry shortcake bars to your next summer picnic in your favorite Chelmsford, MA park. The sweet, fluffy frosting — cream cheese, powdered sugar, and Cool Whip — sinks into the butter vanilla cake and goes perfectly with the fresh strawberries on top.
Fresh Fruit Tart with Vanilla Mascarpone Cream from Sally's Baking Addiction
This easy recipe combines our favorite fruits with a sweet vanilla mascarpone cream and a sweet crust. We recommend going to your local farmers' market to find the fresh fruit you will need to create this treat. Peaches and apricots are in season, use them to complete this amazing dessert.
Perfect Coconut Cream Lush Dessert Recipe from Life's Little Sweets
Nothing says "summer" like coconut cream. Add a little bit of crunch to this creamy, dreamy recipe with the pecan crust made with unsalted butter, all-purpose flour, chopped pecans, and white sugar. We love how the textures and flavors complement and contrast.
No Churn Salted Caramel Oreo Ice Cream with Almonds from Life Made Sweeter
This decadent ice cream is the perfect dessert for a summer dinner party. Make the rich base with heavy whipping cream, vanilla extract, and sweetened condensed milk. Mix in salted caramel sauce, Oreos, and almonds to finish off the dish. Feel free to add even more toppings — we recommend hot fudge and chocolate chips. Click the link to learn more.
Do you have any summer recipes for us? Let us know in the comments. Thanks for reading our post!