Blog Home
National Nutrition Month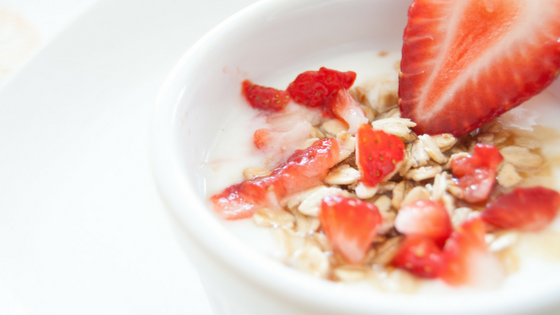 The Kensington at Chelmsford Blog is celebrating National Nutrition Month with a couple of healthy eating tips. We've broken down the portions you need to eat with each meal to stay healthy and strong. We hope that you have a month full of good food and healthy eating!
Tip One: Get the right amount of exercise each week
Most sources (including the Mayo Clinic and the CDC) recommend getting about two hours and thirty minutes of exercise in each week. Spend that time taking a walk around Chelmsford, MA or going for a brisk jog. Join a local soccer league, pick up tennis, or challenge someone to a one-on-one basketball game. There are plenty of ways to get in your daily exercise. Just make sure that you are engaging in an activity that fits your ability level and your lifestyle. Your weekly exercise can be as simple as taking the stairs instead of the elevator.
Tip Two: Balance your diet
Our favorite resource to help you balance your diet is MyPlate. MyPlate is a government resource with information on just how much fruit, vegetables, grains, protein foods, dairy, and oils you should be eating each day. They have tables that let you know how much food you should be eating according to your age. MyPlate has other cool features like a food tracker, calorie charts, and more. Explore their website to learn more about what you should be eating and just how much.
Eating healthy doesn't mean eating boring. There are plenty of healthy food blogs for you to explore. Andie Mitchell writes healthy recipes and inspiration for anyone who wants to have a healthier lifestyle. You can find recipes for breakfast, lunch, and dinner by exploring her site. While you're at it, check out a couple of her lifestyle posts. You'll love the advice she gives her readers.
Do you have any healthy eating tips for us? Leave them in the comments. Thanks for reading our post!