Blog Home
Movie Night!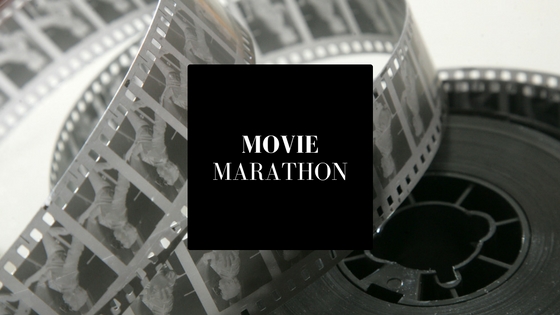 In this post, the Kensington at Chelmsford Blog is featuring movie recommendations, snacks, and decorations for your next movie night. Invite a few friends and neighbors to enjoy good company, good food, and a good movie before the month is through.
Movie Recommendations
The Jungle Book (2016)
From The Atlantic: "...at every step, the director Jon Favreau and the screenwriter Justin Marks have enriched the narrative, deepened the themes, and ratcheted the tension and emotion alike to unanticipated levels. Mowgli's journey is now a much more vivid transition from cubhood toward autonomy, his human 'tricks' and tool-making cast in clearer contrast to the wildness of the jungle. Is there a place for him there, or does he truly stand apart?"
Singin' in the Rain (1952)
From rogerebert.com: "There is no movie musical more fun than 'Singin' in the Rain,' and few that remain as fresh over the years. Its originality is all the more startling if you reflect that only one of its songs was written new for the film, that the producers plundered MGM's storage vaults for sets and props, and that the movie was originally ranked below 'An American in Paris,' which won a best picture Oscar. The verdict of the years knows better than Oscar: 'Singin' in the Rain' is a transcendent experience, and no one who loves movies can afford to miss it."

Snacks
Best Fudgy Cocoa Brownies from Cafe Delites
These delicious fudgy cocoa brownies are made with unsalted butter, cooking oil, superfine sugar, large eggs, vanilla extract, flour, cocoa powder, and salt. Whip up a batch of brownies and share a pan with your friends before the movie starts. Pair your brownies with a scoop of delicious vanilla, strawberry, or mint ice cream.
Muddy Buddy Popcorn from Six Sisters' Stuff
Make a large bowl of muddy buddy popcorn for your friends and neighbors to munch on during the movie. This simple recipe requires just eight cups of popped popcorn, powdered sugar, peanut butter, semi-sweet chocolate chips, and vanilla extract.
Decorations
Decorate your home with movie posters, a "Now Showing" sign, and more for your movie night. If you're watching a movie series like Star Wars, the Lord of the Rings, or Harry Potter, decorate your home with memorabilia from the movie.
Do you have any movie recommendations for us? Let us know in the comments. Head to a local movie theater here in Chelmsford, MA if you'd like to see something new. Thanks for reading our post!