June Holidays in Chelmsford, MA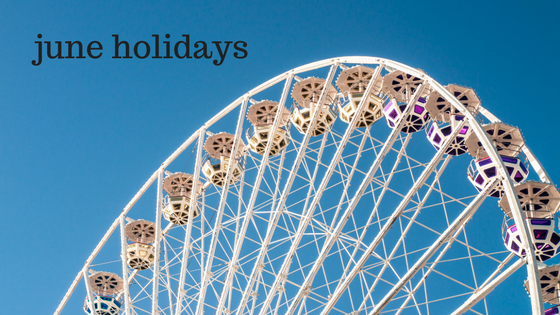 The Kensington at Chelmsford Blog is featuring several of our favorite June holidays in this post. This month we are celebrating National Gardening Week (the first week of the month), National Fresh Fruit and Vegetables Month, National Doughnut Day (June 2nd), and Waffle Iron Day (June 29th). We hope that you get the chance to head out of your Chelmsford, MA apartment and celebrate this month!
National Gardening Week (June 5-11)
Celebrate National Gardening week by starting your own indoor or patio garden this month! Open your windows, head to your local nursery, and plant a flower or two before June is through. Start a garden on your balcony using these tips from Inhabitat. Not a fan of gardening? Head to your local botanical garden for some fresh air and a look at some of the finest plants and flowers in town. There are several botanical gardens nearby. You can find a map of the botanical gardens in the area here.
National Fresh Fruits and Vegetables Month
National Fresh Fruits and Vegetables Month is one of our favorite ways to celebrate in June. Head to your local botanical garden for fresh strawberries, squash, peaches, and more. Visit the Chelmsford Farmers Market's Facebook page for more information on dates, times, and vendors. If you've never visited a farmers market before, you can head to Southern Living for tips and tricks.
National Donut Day (June 2nd)
Celebrate National Donut Day with a visit to your local Dunkin Donuts. The nearby Gourmet Donuts is another great place to get a box of donuts on National Donut Day. We recommend trying their Bavarian cream and Boston cream donuts. Interested in trying your hand at making your own donuts? We love this recipe for coconut cake donuts from Will Cook for Smiles.
Waffle Iron Day (June 29th)
Head to Vic's Waffle House or the Chelmsford Diner for a plate of waffles on Waffle Iron Day. You can find directions to both here. Try this traditional recipe for buttery golden buttermilk waffles from Sprinkle Some Sugar for your breakfast on Waffle Iron Day.
What's your favorite June holiday? Let us know in the comments. Thanks for reading our post!