Blog Home
Earth Day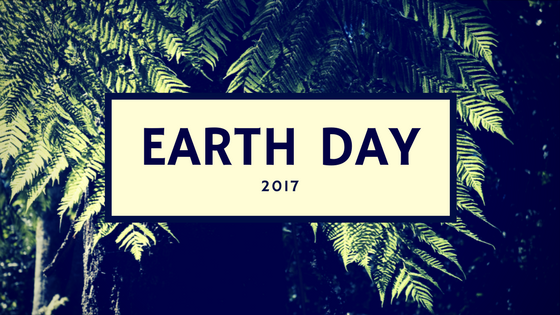 This month the Kensington at Chelmsford Blog has several fun ideas to help you celebrate Earth Day on April 22nd. We have the snacks, activities, and crafts you need to celebrate Earth Day in Chelmsford, MA this year. We hope that you have a very happy Earth Day this year.
Snacks
Earth Day Oreo Truffles from The Gunny Sack
Satisfy your sweet tooth with these Earth Day oreo truffles on Earth Day this year. These truffles are delectable and easy to make. Golden Oreos, cream cheese, green gel paste, blue gel paste, dark chocolate chips, green candy melts, and blue candy melts combine for a sweet Earth Day treat.
Earth Day Treat Cups and Popcorn from Simple as That
Make these cute Earth Day Treat Cups using blue paper cups, a black sharpie, scissors, green construction paper, and glue sticks. Once you've made your cups, it's time to make some popcorn to fill them! We love this tasty Earth Day popcorn. All you need to make this treat is popcorn, butter, light corn syrup, sugar, Kool-Aid, and baking soda. This is the perfect snack to share for your Earth Day party!
Activities
Celebrate Earth Day with a Planet Earth marathon this year. Find out more about where you can watch Planet Earth by visiting the official Planet Earth website from BBC America. If you want to get out of the apartment, visit a botanical garden near Chelmsford, MA to celebrate on April 22nd. There are several botanical gardens nearby including the Salem Botanical Garden, Tower Hill Botanical Garden, and the Arnold Arboretum of Harvard University. You can find a list of the gardens nearby and directions to each on Google Maps.
Crafts
Finish off your Earth Day celebrations by making an Earth Day craft. We are big fans of this Earth Day Collage from I Heart Crafty Things. Make this craft to hang up on your wall for your Earth Day celebrations. This beautiful craft is the perfect way to end your holiday.
Do you have any Earth Day activity ideas for us? Let us know in this comments. Thanks for reading our post!