Blog Home
Coffee Shops Near Your Apartment to Visit for International Coffee Day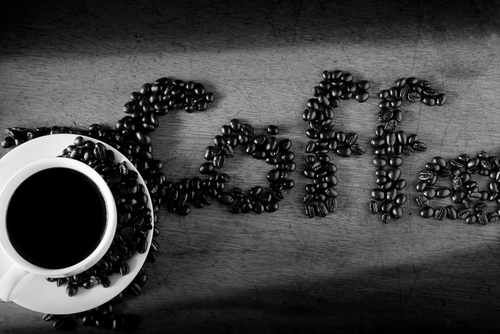 September 29th was International Coffee Day, but if you're a fan, every day might be coffee day for you! Today the Kensington at Chelmsford Blog is bringing members of our apartment community places to celebrate coffee all month long. Check out these local coffee shops for a cup. You may even find a new favorite!
The Java Room is a great place to grab a cup of coffee or other drinks and food! As the website states, "The Java Room is a cafe and wine bar serving fine fresh beverages, food, and cocktails daily. With complimentary wi-fi access and comfortable seating, we welcome you to come enjoy a cup of coffee and a bite to eat with us. On Friday nights and weekends, join us for live entertainment with no cover."
The Java Room is about a two-minute drive from Kensington at Chelmsford.
The shop says its focus is on quality, and anyone who has eaten their fresh-baked goods can attest. Here's what else it has to say for itself: "our baked goods are fresh, made from scratch, using all natural ingredients. Our sandwiches are prepared using only premium, gluten-free Dietz & Watson meats and cheeses….Speaking of gluten-free, in addition to our sandwiches and salads, we make gluten-free almond macaroons and chocolate chip cookies. Our menu is ever expanding and changing...so check out our Facebook page or stop by to see what we are offering today!"
Cafe 12 is about a three-minute drive from Kensington at Chelmsford.
The Stem & Bean, located in the historic yellow farmhouse on Rt 110 in Westford, offers delicious espresso drinks, coffee, and baked goods direct from Boston's North End. It also offers custom muffins from The Gingerbread Factory. Check it out soon.
Stem & Bean is about about two miles from Kensington at Chelmsford.
Starbucks — a tradition! In 1983, founder Howard Schultz traveled to Italy and became captivated with Italian coffee bars and the romance of the coffee experience. He had a vision to bring the Italian coffeehouse tradition back to the United States. Today it is a place for patrons to engage in conversation and enjoy a sense of community.
As stated on the website, "From the beginning, Starbucks set out to be a different kind of company. One that not only celebrated coffee and the rich tradition, but that also brought a feeling of connection.
"Our mission to inspire and nurture the human spirit – one person, one cup, and one neighborhood at a time."
Starbucks is about about three miles from Kensington at Chelmsford.
Where is your favorite coffee shop in the area? Did it make our list? Let us know in the comments. Thanks for reading today. Happy Halloween!